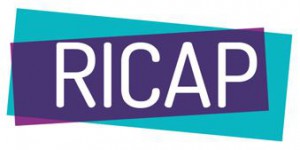 Our Global Bridge® programs fire us up at Larta. They give us the opportunity to propagate our "network-centric" model and to further refine its effectiveness as a tool for our global partners.
Last year and into early 2015, Larta assisted 30 Romanian entrepreneurs in our Global Bridge RICAP program. The Romanian Innovation Commercialization Assistance Program is a partnership with local Romanian partners Cridl and GEA Consulting, with Larta taking the lead, giving business mentoring and U.S. based connections and networking.
Four case studies from our recent RICAP program help paint the picture of our impact on four Romanian startups, and illustrates clearly the many faces of success for early stage companies.
Wyliodrin
The product
Wyliodrin is a platform that allows programming embedded devices directly from the browser. Instead of having to use a HDMI monitor, or connect to the board's shell through a ssh connection, the user instead copies on the SD card our software and connects the board to the Internet. It is a service, which helps people create custom made electronic devices in an efficient and facile way.
The company
Wyliodrin is an early stage startup that began at a Raspberry Hack "hack-a-thon" event. A prototype of the software was produced in 24 hours and won the Best Software prize. After the event, they put together a more complex team and began working on implementing the platform. The company received numerous awards in their infant 2013 stage: Best Business prize at Innovation Labs, Best Startup at TechHub, and the Ixia Innovation Award at the Startup Spotlight competition, which was a part of the How to Web Conference.
The issues
When they came to the program they were about to launch their beta program without a business plan. Despite all their awards, they had no connections to their market. They also lacked belief in their ability to get a business off the ground. What they were clear about was, as they put it, "we are engineers, not marketing people!"
They also faced financial constraints, did not understand the market opportunity or customer demographics, and, amazingly, did not have a proper website in place.
They were a typical startup.
Program accomplishments
For a startup that had so far to go, they came a long way. RICAP mentors focused them on developing and addressing specific customers and markets, which enabled them to build a solid approach to a near-term prospect – Intel.
We also helped them develop a compelling pitch and presentation for partners and investors. The materials they created for their pitches also populated their fully functional website.
Soft Landing
The Company showed so much promise, and came such a long way that they were selected for a "Soft Landing" visit – an element of our Global Bridge programs. They came to California for an intensive, immersive week in their market to meet with folks from all areas of tech in Los Angeles, such as Qualcomm Ventures, UCLA Robotics, USC School of Engineering, Brant Cooper (author of Lean Entrepreneur) and LA Chamber of Commerce. Their customer focus enabled them to gain invaluable feedback from industry and investment experts. They also established new partnerships.
Alexandru Radovici, CEO of Wyliodrin says of the Soft Landing, "The visit to the U.S. and the meeting facilitated by RICAP were the most important thing that happened to us in the past ten years. We finally understood things we only knew from theory."
Post program success: Since their participation in RICAP, they signed a deal with Intel, have expanded their solution to cover most of the computer board options for embedded devices and have established partnerships with companies like Dexter industries and Microsoft Bizspark.

Medinsys
The product
TRIGER is an endoscopic ultrasound hybrid imaging tracking system that assists gastroenterologists to guide a EUS probe to the exact tumor location by combining the detailed pre-procedure computed tomography (CT) scan with live minimally invasive EUS imaging. The TRIGER system is the only hybrid imaging tracking system that assists gastroenterologists to guide the EUS probe to the exact tumor location by combining the detailed pre-procedure computed tomography (CT) scan with live minimally invasive EUS imaging. The system displays a 3D anatomical model developed from the patient's CT image stacks using image-processing methods like segmentation and surface approximation from the 2D contour sets.
The company
Medinsys came to RICAP as a four year old company that develops state of the art medical software applications through a group of gastrointestinal specialists. They were founded by university professors and were a university spin-off. With a patent in hand, a strong key team, and no perceived competitors, they were a recipe for success.
The challenge
They had a wide range of issues when they entered the program. Their product was in animal testing without a regulatory path for a target market. Their value proposition was not clear. Their product strategy lacked a plan for integration to existing workflows and technology. Like all most early stage companies they faced financial constraints. Last, they lacked a go-to-market strategy and customer identification, as well as operational expertise for partner models, pricing, and licensing.
They were perfect for our program.
"This was exactly what we needed to take our product one step closer to commercialization," Gabriel Grunionu declares. Gabriel is the Global Product Specialist for Medinsys.
Program accomplishments
While the company was engaged with RICAP, they received the tailored assistance we provide. One of the first things they did with their mentors was identify a target market and define customer personas and demographics, pricing strategies and a product deployment strategy – all of which enabled them to articulate their value proposition.
We also worked with them to apply for an NIH grant to raise funding for additional R&D spending. They defined a go-to-market strategy, including establishing licensing partnerships, a pricing strategy, understanding of the market potential, and re-use of this technology in complementary clinical field and sales strategy and collateral.
Industry feedback
Medinsys was selected by the RICAP committee to participate in a feedback session with senior executives of the Cleveland Clinic and the Innovation Institute.
Post program success
Among all the many things they accomplished, they walked away with a clearer path to pursue FDA regulatory compliance for targeting the U.S. market.
NanoRIS
The product: Product concept was developed based on a novel water treatment technology that used iron-oxides nanoparticles to decontaminate the water. The product is designed for small water treatment plants and is important for European countries where high quantities of polymers are used in the conventional water treatments. The market is relatively new for European countries, the nanotechnology for environment remediation being applied only in United States of America where the use of these nanoparticles involve the permeable reactive barriers.
The company
NanoRIS, a Romanian cleantech company, was co-founded in 2008 by a small collection of research scientists and business people at UC Davis and in Bucharest who believe in the commercial potential of nanotechnology and are seeking to realize that potential. NanoRIS develops nanoengineered materials for solar energy conversion (including thermoelectrics, batteries and sensors) and solar powered small water treatment equipment.
The challenge
NanoRIS came to RICAP needing to enhance the protection of their intellectual property. We also assisted them with business plan fundamentals and go-to-market strategies. Exposure to market and industry, and identifying grant funding to create a beta product for the pre-commercial stage were also important in their business plan.
Program accomplishments
RICAP mentors coached them to identify patents, trademarks and copyrights for both US and European markets. We helped them form an advisory board, and financial models and forecasts. These were components that were folded into their new business plan. RICAP mentors helped them determine the best corporate structure, which led to becoming a California LLA and a Romanian corporation.
DOE presentation
Working with RICAP, NanoRIS was encouraged to apply to innovation summits to market their technology. They were selected as one of 24 groups to present to the US Department of Energy's (DoE) annual Advanced Research Project Agency – Energy. While there, they presented to potential VCs and networked with senior DoE officials and potential trading partners.
"I believe our participation at DoE's event was a success. We had very good traffic and got good contacts," NanoRIS' President, Ruxandra Vidu, remarked.
Post program success
After RICAP the NanoRIS maintained dialogue with U.S. and Romanian patent attorneys to expand their IP protection, and they now require non-disclosure agreement with potential industry partners. They have continued to deepen relationships with corporations and cross-tying agreements, as well as the development of business plans and go-to-market strategies. Last, they identified specific grant opportunities with the NSF, DoD and State of California.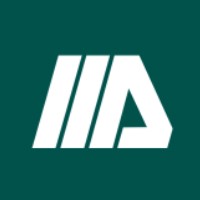 Alphid Advanced Development
The product
Created a home automation plug-and-play device, Zenno, which can be controlled by a mobile phone, or Google Glass. The device has as many connection possibilities as the competitors, yet can function by itself, without the need of additional other small devices. It is also easier to use and two times cheaper than similar solutions. By making the first Google Glass home automation gadget, Alphid managed to bring perfectly functional voice control, better than anything previous systems could offer.
The challenge
Alphid, a startup founded by students from the University of Bucharest and The Polytechnic University of Bucharest, won a sponsorship for 15,000 euros to develop their technology. When they came to RICAP, they were struggling with their business model, and having a "what's next?" moment. Like so many startups we meet, when the company joined RICAP they did not have a clear idea of the consumer value because they had no product strategy. They also had limited market opportunity with many perceived barriers, financial constraints and no operational plan.
Program accomplishments
RICAP paired the startup with business mentors both in the US and Romania. Through this assistance, RICAP was able to assist Alphid to identify a market and define consumer personas and demographics. This led them to articulate a value proposition. They also didn't have an investment strategy or market readiness, so we worked together to define a feasible solution strategy that was scalable to a larger market need, as well as create a go-to market strategy. This included establishing platform partnerships, a pricing strategy and a marketing and sales strategy.
Feedback session
Larta's Global Bridge programs operate just like our CAPs (Commercialization Assistance Program) by giving tailored assistance. Alphid was a promising and coachable company, so they were selected to participate in a feedback session with U.S. company Cisco Systems.
Stefan Raducan, CEO of Alphid, said of the RICAP experience, "The background of the mentors involved in the project was crucial because they helped us pivot the business in a much better direction since the beginning of discussions."
When they exited the program, Alphid was armed with marketing and sales collateral for their product launch. They created a clear platform partner strategy, which will ensure long-term stability for them. They also reorganized their operational strategy with a new original design manufacturer, clarified logistics and support systems, and launched a Kickstarter campaign for their technology.