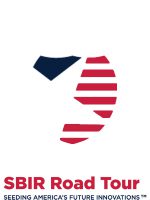 Register early to secure your one-on-one meetings with program managers at the SBIR Road Tour in Southern California.
If you are an innovator and don't know about SBIR/STTR funding yet, or are looking for non-dilutive funding, the SBIR road tour is your chance to understand the ins and outs of SBIR grants. The Road Tour is coming to California this year and there are two local opportunities to become acquainted with America's seed fund.
The SBIR Road Tour is a national outreach effort to inform early-stage startups, innovators, scientists, how to take advantage of this unique federal resource. Federal and State Program Managers representing $2.5 billion in early stage funding will present at multiple California locations in September, including UCLA and UCI, to share a rare inside peek of the SBIR program and its decision makers. Local companies with successful Phase I and Phase II grants will discuss the advantages of SBIR funding. Finally, representatives from UCLA's Technology Development Group, UCI's The Cove, and Larta Institute will prep you on best practices for successfully applying, and leveraging, SBIR funding.
One of the value-add aspects of the agenda are the one-on-one meetings with SBIR program managers. "I encourage everyone to register early, by August 30th, to secure their on-one-one meeting with a program manager. Don't miss this valuable opportunity," urged Heather Felix, Campus Relations Manager at UCLA's Technology Development Group. "It could mean the difference of a winning application for you," she added.
The event is a coveted opportunity for those involved in the advanced technology communities, including women-owned and minority-owned firms, and is appropriate for innovators both new to and experienced with SBIR funding.
Learn what's new in the SBIR world, how to choose the best grant path for you, the common pitfalls in grant applications, and how to leverage your SBIR grant for future funding.
Larta Institute will be represented by our president and coo, Constanza Pachon, who will add an experienced SBIR voice on a panel of speakers at UCI's hosted event. At UCLA's hosted event she will review for grant hopefuls how to avoid the most common pitfalls when applying for a SBIR grant.
Register for the UCLA event on September 13th
Time: 7:30 a.m. to 4:00 p.m. (lunch included)
Place: California nanoSystems Institute, 570 Westwood Plaza, Los Angeles, CA 90092
To register for UCLA Road Tour event, click here
Register for the UCI event on September 12th
Time: 7:30 a.m. to 6:00 p.m.
Place: The Cove @ UCI, 5141 California Ave. Ste. 200, Irvine, CA 92617
To register for the UCI Road Tour event, click here