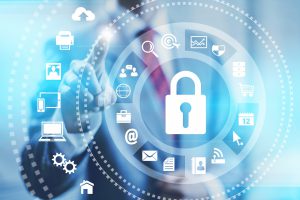 It is an understatement to assert that, in the age of databases, cloud data, and networks, the protection of information is a big concern. Cybersecurity encompasses the protection of networks, programs, and confidential data from unauthorized access. Hacker attacks across multiple institutions have heightened this concern. Information-rich entities including the government, financial institutions, and businesses recognize the urgency to protect their stored data – and have made huge investments to reflect this urgency.
A recent and telling investment was secured by Cylance, a company that utilizes artificial intelligence algorithms to predict, identify, and stop malware and other threats. The company stands as an example of investor interest in cybersecurity, raising $100 million in Series D funding from investors such as Capital One Growth Ventures, Citi Ventures, and Dell Ventures.
With an estimated compound annual growth rate (CAGR) of 9.8%, cybersecurity is expected to have a market worth of $170 billion by 2020.
Here at Larta, many of the companies that participate in our various commercialization programs reflect these market trends and needs.
Two cybersecurity companies that have participated in Larta's programs offer innovative solutions to security challenges:
Neurocrypt, based in Indiana, utilizes human cognition and visual cues to allow users to create more secure passwords. The program, CPass, prompts users to create a password based on images generated, helping to eliminate password duplication across different sites and resist password guessing and other forms of attacks. This program offers a human-centered solution to meet the need of protecting personal and commercial assets. Neurocrypt took part in Larta's 2015 NSF CAP.
The Illinois-based company Network Perception created a program called NP-View that creates visual diagrams to help address the problem of firewall and security misconfiguration in networks. Different and layered security policies throughout networks can lead to errors, problems, and ultimately, security vulnerabilities. By creating visuals of network paths, users can identify connectivity paths as well as deviations in policies to pinpoint lapses in security. Network Perception took part in Larta's 2014 and 2016 NSF CAP.
As the cybersecurity market and investment expands in the coming years to combat the risk of cyberattacks, we fully expect more innovative solutions from innovative new companies to emerge in our commercialization programs.